Hemp in New Mexico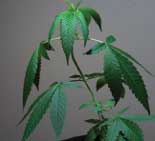 NMSU Regents Approve New Rule, Paving The Way For Industrial Hemp Production In NM

Beginning in 2019, farmers in New Mexico will be allowed to produce industrial hemp. Regulations for growing the crop, approved today by the New Mexico State University Board of Regents, are expected to benefit growers and create a new economic driver for the state. The rule will be administered by the New Mexico Department of Agriculture.
Public Hearings On Hemp Regulations
The New Mexico Environment Department held public hearings on hemp regulations for New Mexico in July, 2019 in Las Cruces, Santa Fe, and Albuquerque.
---